Activities
Learning is made a lot easier and interesting through various activities, like industrial visits, guest lectures and various technical activities. this inculcates the urge to gain more knowledge in students thereby making them better professionals to face the modern day challenges. the students are exposed to the current industrial atmosphere which enables them to grasp more than their academic syllabus.

Our college focuses on fulfilling the dream of every student by providing all the necessary state-of-the-art facilities to achieve in their areas of interest. St. Joseph's offers the best opportunities to the students to achieve in Curricular, Co-Curricular and Extra-Curricular activities..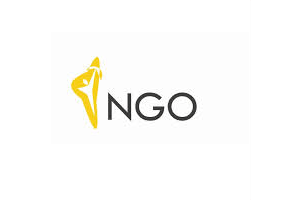 NGOs
NGOs engaged in a wide range of activities and take diverse forms. It plays a major role in sustainable development. The students visit Old age homes and Orphanages
YOUTH RED CROSS SOCIETY
The Indian Red Cross state branches organize youth Red Cross Society. Youth represent a substantial part of the membership of Red Cross for its humanitarian commitment. The main objectives of YRC movement are based on the principles of


Protection of health and Life


Service to the needy people


Promotion of national and international friendship to develop the mental and moral capacity of the youth


In consultation with the leading hospitals in Chennai, our students have made a panel of blood donors with their blood groups. At times of emergencies the hospitals contact our YRC programme officer and our student members voluntarily donate blood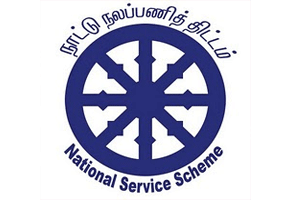 NATIONAL SERVICE SCHEME
The National Service Scheme (NSS) is a permanent youth programme under the ministry of youth affairs and sports, Government of India and funded by, Government of Tamilnadu.The scheme was launched in Mahatma Gandhijis centenary year, 1969.University level committee plans for the academic year and affiliated college NSS units execute them.


NSS is a voluntary association of young people in colleges, working for a campus community linkage. The cardinal principle of the NSS programme is that it is organized by the students themselves, and both students and teachers through their combined participation in community service, get a sense of involvement in the tasks of nation building.


In our college, one unit of NSS are functioning well with a volunteer's strength of fifty. Our institute received "Tobacco Free Educational Institute" status.
QUIZ CLUB
Every person has a special affinity to their mother tongue. It is the language that every child starts his or her life with. All our thoughts are best expressed in our mother tongue. In deference to this, our college has always stressed the importance of TAMIL.
In this fast paced, technological scenario, Tamil is being sidelined. To avoid this and to inculcate a sense of pride in our culture and language, our esteemed institution, with unfailing support from our beloved Managing Director, Dr. B.Babu Manoharan, has started Tamil Club from the very beginning of our journey into the academic world.
Club Activities with competitions are held every semester in our college. Programs like Quizzes, Debates, "Edhirneechal","Oliyum-Oliyum", "Kavithai Potti", Oratorical, "Varthaikku – Vaarthai" are conducted. In Addition to this, a special "Patti Mandram" is conducted to commomerate Puratchi Thalaivar Dr. M.G.R's birthday. Highly qualified Tamil personalities are invited to judge this patti mandram. The students showcase their incredible and staggering talents in these events.Their fluency, inherent oratorical skills , vocabulary and the capacity for thinking outside the box continually amaze and electrify everyone around them.
In the following years, with The Almighty's blessing and our Managing Director's guidance, we are sure that our mother tongue, 'The Nectar among languages'- SENTHAMIZH, will flourish not only in our Institution but in every nook and corner of the world which boasts of our presence- JOSEPHITES
TAMIL CLUB
Knowledge is to the mind, what food is to the soul. 'To strive, to seek, to find and not to yield'. Amidst the hustle and bustle of our daily college routine-classes, exams and assignments a feast to the mind can really rejunuvate weary students. That's the objective of our quiz club in St.Josephs institute of technology, which was initiated and given life by our esteemed Managing Director in the year 2011. The members of the club are selected based on preliminary tests. Every year as a fresh batch steps into the portals of our college a new team of interested students are selected to be a part of the quiz club by means of screening tests. The new additions to the club every year add flavor and color to the club with their uniqueness of talents. The quiz club comprises of student members and faculty advisors. The quiz club serves as a touchstone to sharpen young minds by conducting periodical quiz programs during a semester and nurtures leadership and event management skills in the senior students by encouraging them to organize quiz programs for the members of the club. It is a student run club with the senior student members taking turns in being quiz masters in the different quiz programs conducted by the club. The quiz masters use their creativity and skill in planning the rounds for the quiz programs. Winners of these quiz programs are honoured with cash prizes and certificates. The different quiz programs hone the young minds and make them technically sound and competent. The quiz club members participate in various quiz competitions held all over Tamilnadu. "There are three principal means of acquiring knowledge...observation of nature, reflection and experimentation. Observation collects facts; reflection combines them; experimentation verifies the result of that combination." In short our quiz club inspires and kindles students to observe, reflect and experiment.